Hi, thank you for reading this.This post is for those who had installed adblock/adblock plus/ublock, dont bother if you dont have any of them.
believe me. i hate ads as much as you do, and most people do, thats why adblock is so popular.
But, as you know, fairyabc is a rewrite of Disney pixie hollow online game. we have no interest in any kind of profit from it. however, we still pay a lot for the server and the domain.
the developer team are not any kind of experts but 3 young kids who loved pixiehollow as much as you do.
Ads are our friend because it helped us to pay a little part of the bill. we promise we have google ads only, and not accepting any annoying ads.
can you please disable adblock on this site, so we can keep this site live longer?
How to disable adblock on fairyabc?
its simple, click adblock button on top-right of your browser, and then click don't run on pages on this domain
thank you, and fly with you!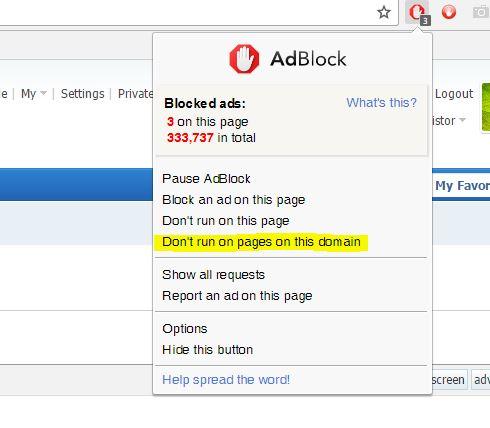 For ublock, please click the blue button