Edited by TheCuriousSeed at 2021-7-17 09:56

You ever have one of those days where you're just freaking out? I sometimes freak out too...



For instance, that time where my little sis Pearl went to this realm full of candy canes. It was all in great fun until she got a really bad toothache. I keep telling her that all that sugar is bad for her teeth, but you know how some sisters can get... okay, that applies to brothers too, no matter the persuasion.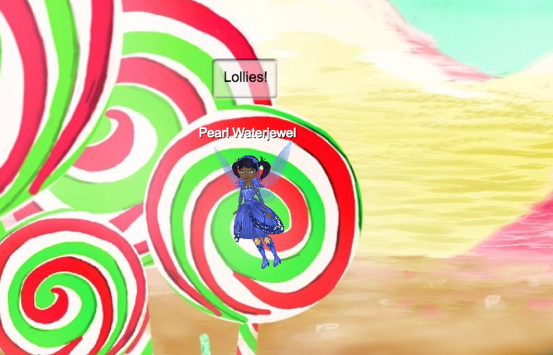 There was also the time Pearl went to a realm full of lollies and she ate so many, along with drinking so much chocolate syrup that she wound up with a really bad tummy-ache. I also warn her not to eat too much candy lest she gets sick, but she keeps forgetting. I already knew Pearl was going to have at least one cavity if she didn't take better care of her teeth.



One time Pearl woke me up crying because her tooth was hurting again. That sounded like a definite cavity, so I took her to the Healing Talents since Dentists are still hard to come by in Pixie Hollow. Thankfully we found a Dentist that could fix Pearl's teeth, but sure enough, Pearl had three cavities! Unlike human teeth, Neverfairies actually have slightly stronger teeth because our teeth have stronger enamel and we use healthier (at least to us) ingredients in our dishes, but we also can cure cavities much more easily and safely. The Dentist fixed Pearl's teeth and...



Sparkly clean and cavity-free again! Of course, these days, Pearl's more careful with her teeth.



So remember folks, to avoid a toothache, daily dental hygiene is a must! Now if you'll excuse me, I've a soothing cup of cool herbal tea waiting for me, then I'm rinsing that out because tea is just acidic enough to affect your teeth and you want to rinse that off with water before brushing.