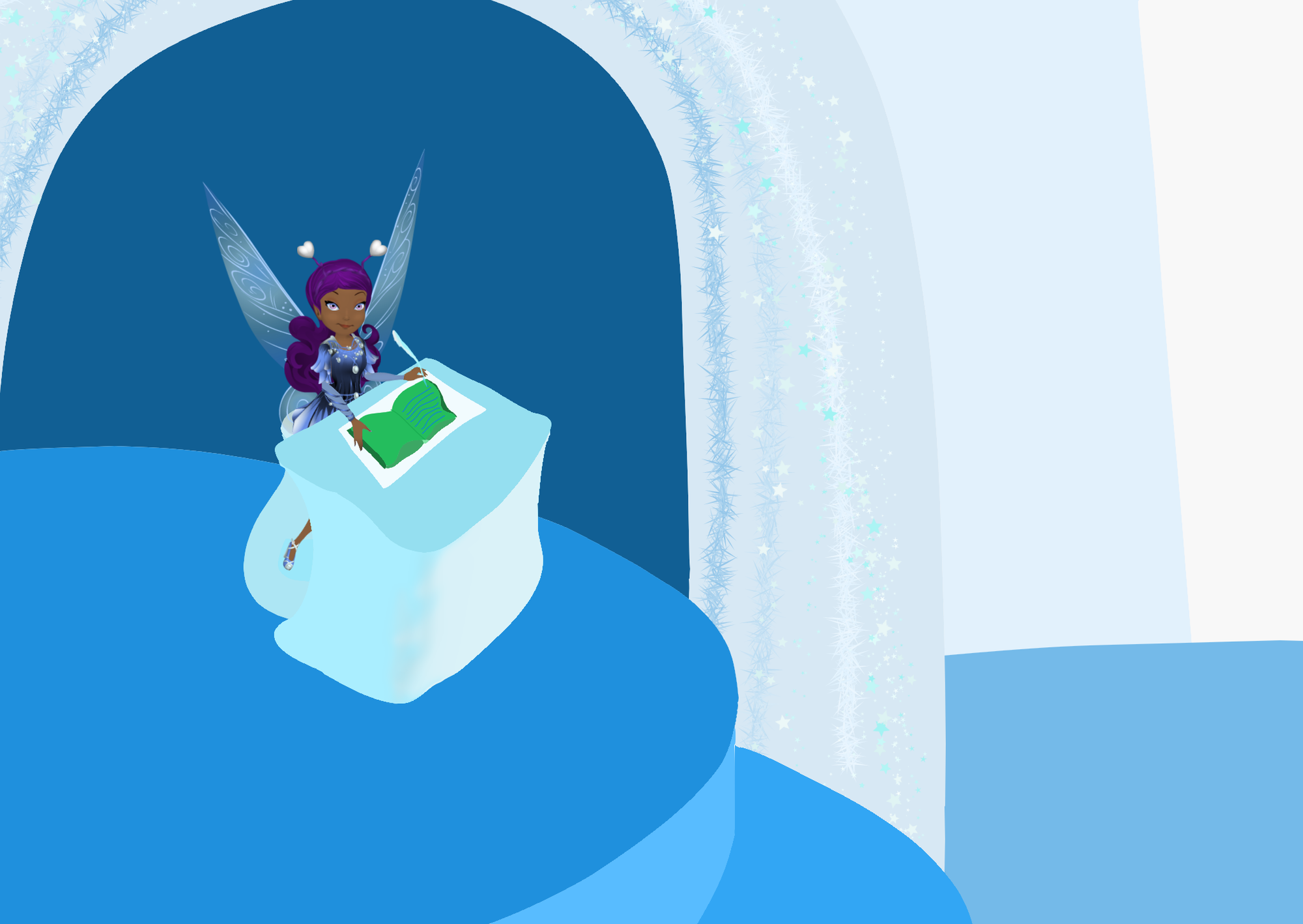 So there I was writing yet another poem for my journal when...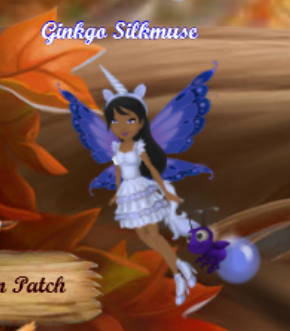 Ginkgo showed up wearing a uniform costume.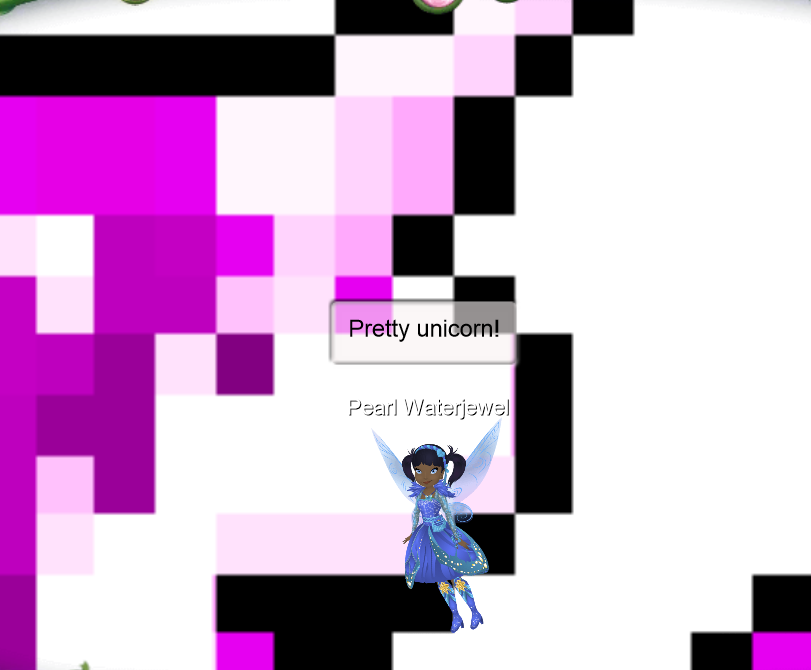 My little sister Pearl wanted a uniform costume too, but she wanted it in pink. Why? You can thank that song about pink fluffy unicorns that danced on rainbows she heard a little while back! Also, she seemed a little jealous that I got to see a unicorn first.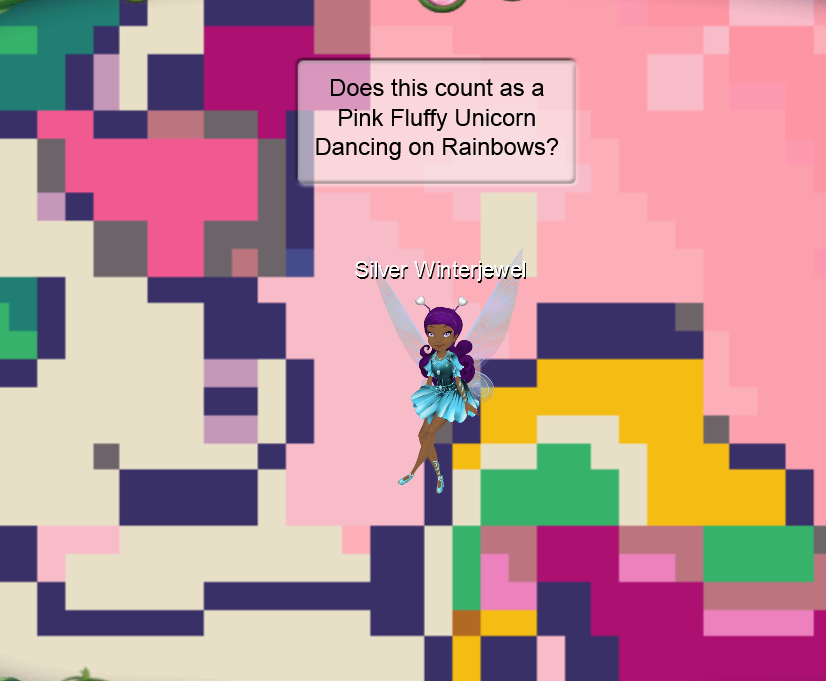 Case in point, this unicorn here. Now, the unicorn herself wasn't pink, but her background was.
Pearl really wanted to be a pink unicorn that day, but more time was needed to get that unicorn outfit she so wanted. Yeah, way to go, Pearl, way to go.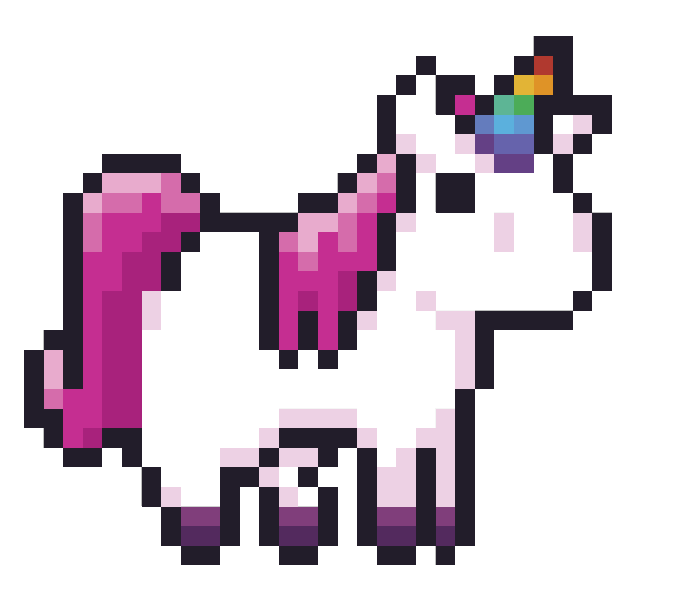 At least we had this friendly unicorn with a rainbow horn and a fuchsia mane handy to tide us over until we could dress like unicorns.