Fly with you Fairies! It's time for Stage 2 of my scavenger hunt! But first, you may want to do stage 1.

https://www.fairyabc.com/forum.php?mod=viewthread&tid=8126

As for the rest of you, here's your next challenge.

Before I get to the actual question though, I happened to find this puzzle. I wonder what that's for?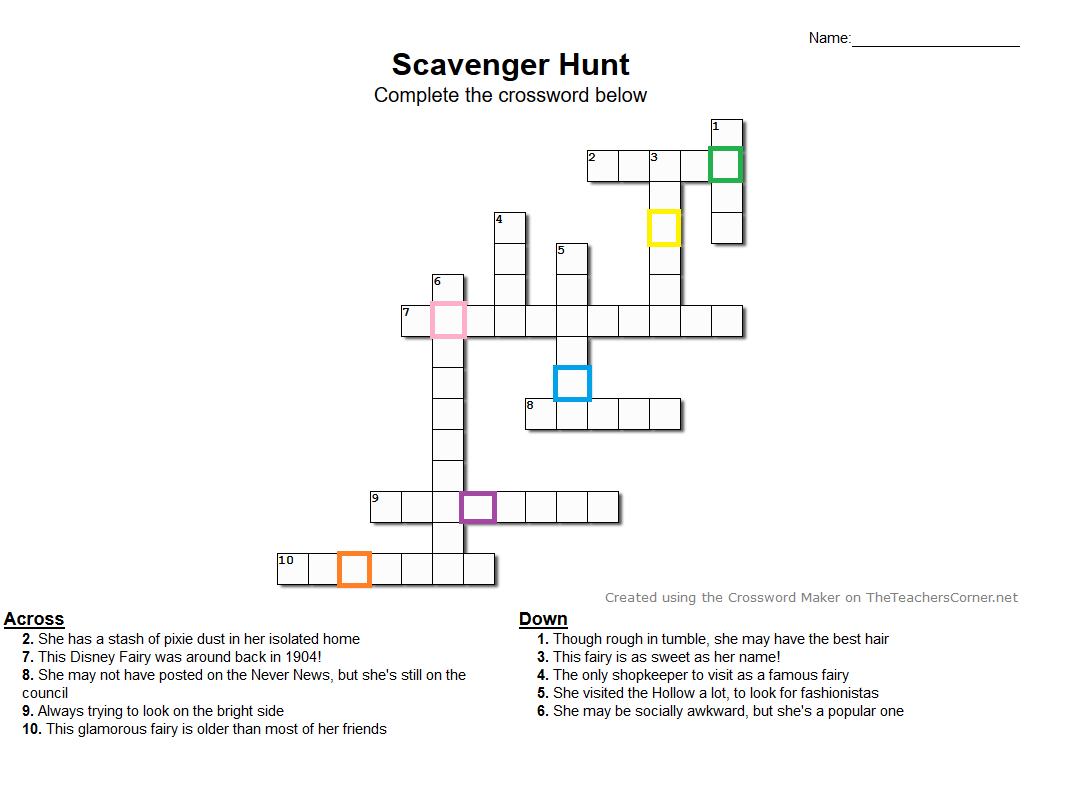 And I found this too. This looks like the colored boxes on the puzzle.





As for the meadow you're supposed to PM me, well, I won't be giving any hints. Don't worry, you'll have a guess if you complete the puzzle and earn your stage 1 reward.


If you need a hint with the crossword or the final question, please PM me the code word and what you need help with.